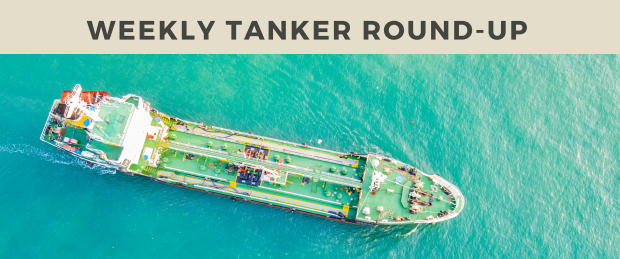 Period Ended 21-Aug-20
"Summer has come and passed, the innocent can never last, wake me up when September ends..." goes the lyrics of American rock band Green Day. Probably this is the song on ship owner's minds as they battle a relentless and prolonged summer. If September follows August in terms of cargo enquiry; it would be longer before owners wish to wake up from this slumber to embrace the so-called 'winter' markets.
About the author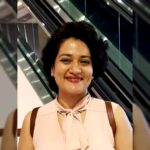 Darshna
is a seasoned tanker chartering professional. In her career spanning 16 years, she has handled commercial chartering and operations of Tankers across segments and markets in various roles as a ship broker, ship owner and a commercial manager. She currently lives in Singapore and works for a private shipping company where she is in charge of the Tanker Department.
Fortnight Ended 30-July-20
Oil prices fall as OPEC moves to increase production.  This increase is slated to usher in 1.5 mio bls per day into the global supply; whereas the global fuel demand is yet to recover due to the pandemic induced economic slowdown. In line with the falling oil prices, bunkers came off by 5-8 $ per ton – which is good news for owners whose margins remain under pressure. This report's Low-Light will be the fixture of MT DONG-A THEMIS (49KDWT/15) on 3-4 months  T/C at   $ 10K/D to PANOCEAN.
Week Ended 17-July-20
The Pandemic continues to devour most news with economic and social activities around the globe still under restraint. Many countries like Australia and India are returning to lockdowns. Energy demand outlook remains under pressure. Tonnage list grows as cargoes refuse to crawl out of the woodwork
Week Ended 10-July-20
The so-called second wave corona virus has hit several shores across the Globe, threatening whatever economic recovery (and Oil demand) we have been seeing in the recent times. India and USA reports record daily spikes almost every day. To this, WHO suspects the virus to be now air-borne, casting a shroud of a new-wave of infections that would be harder to control. Freight market remains stable, but outlook follows the bleak flavour of the macro world. 
Despite the danger of a so-called second wave of Corona infections, satellite data shows traffic across the globe coming back to pre-covid levels – pointing to a recovery in fuel demand and a sign of global economic recovery – whilst the vaccine against the virus remains elusive. Fuel Oil prices saw a slight uptick this week riding on the uptick seen in Crude. Charterers remain firmly in the driving seat; taking the dismayed owners on a bumpy ride. 
A second wave of Corona hits Beijing whilst Economies around the globe reopens businesses. Despite the pandemic
slowdown, Tanker transit through the Suez Canal hit record highs. Oil sentiments rise as bosses at Vitol and Trafigura
comment on healthy demand recovery. Freight market moves sideways with the balance tilted in charterers favour.
Planes fly the skies again, as more countries and airlines resume 'selected' air travel. Oil prices fall on the back of slow demand growth and US fed projecting economic recovery from the pandemic to take years. US crude stockpiles hit all-time high. Tanker markets rallies south in charterers favour.
The overall market continues to be in doldrums and in favour of charterers while the rest of us continue to work from home.