Trifecta Consultants founder Sukrit Vijayakar shared his views on the likely direction of crude oil prices after Saudi Arabia decided to slash prices and flood the market with crude.
This was aired live on CNBC Awaz on Monday, 09 March, 2020.
⇒  WHAT'S NEW IN TRIFECTA  ⇐

We have added several new charts and analytics which will illuminate what is happening in the Energy Markets at a single glance
Global Gasoline Charts offer you a single view of light distillate stocks across the globe
Global Gasoil Charts offer you a single view of middle distillate stocks across the globe
Eurasian Fuel Oil Charts offer you a single view of fuel oil stocks in Europe and Asia
US DOE Data provides you with Analytics on stocks in the US
We would be grateful for feedback on these pages so that we can serve you better.
Learn to Hedge
Hedging is a very sensitive practice which calls for a balance between protecting good profits and ensuring one gets optimum results from the Risk Management Program.
Trifecta can help your organization set up policies on
Selection & Implementation of Trade Capture Systems
A critical aspect of any Trading / Risk Management Program is a good trade capture system which
When to hedge
How much to hedge
How to hedge
Set up systems and processes to ensure that the organization follows industry best practices
allows for easy capture of trades
provides management prompt information about profit and loss, counterparty exposure and exception reporting
Is easy to implement and maintain
Is economical
Trifecta can help your organization select a trade capture system which best meets your needs. Trifecta also has the experience and skills to drive the implementation of the software in an optimal manner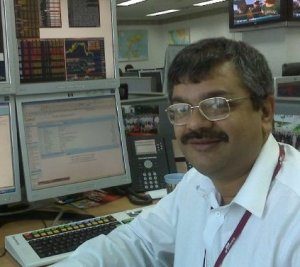 MESSAGE FROM DIRECTOR

Trifecta is a young organization spearheaded by Sukrit Vijayakar, a veteran trader with over 25 years of trading experience in various markets.
Sukrit has set up the front office, middle office and back offices of many trading organizations: giving him marvelous insights into required systems and processes of these ecosystems. His experience covers requirements analysis and scoping, procurement, delivery, integration and implementation of Trade Capturing and Monitoring Software.
He has also trained hundreds of people from different organisations in different aspects trading in general, as well as trading in the oil markets, both physical and derivative.
As a domain expert, he can also help IT organizations liaise better with their clients, by improving their understanding of client needs and therefore significant reduction of software turnarounds.
⇓  Fresh Post ∴ OIL PRICE DIGEST  

↵
Crude Oil Oil prices edged up on Monday in sluggish trading with holidays in Singapore, London and New York, as rising concerns over demand recovery offset supply cuts. Brent rose to $35.81 a barrel by 1659 GMT, while U.S. oil was flat at $33.74 a barrel. There is no U.S. settlement because of the Memorial Day holiday. Rising U.S.-China tensions, between the world's largest oil consumers, over moves by Beijing to impose security legislation on Hong Kong…
Read More