On the 22nd of November, we have closed the trades we opened yesterday as our targets have been achieved. It is very rare that one sees targets being achieved this fast, especially on a calendar year trade.
To see complete list of all recommendations made in the past click here

Closure Policy
Active trades are closed either when
They are $ 1/ bbl in the money

On the first day of settle

For a quarterly trade, the trade is split into 3 month trades on the first day of the quarter. The first month is then closed

For an annual trade, the trade is split into 4 quarterly trades on the first day of the year and the first quarter is split as above
⇒  WHAT'S NEW IN TRIFECTA  ⇐

Learn to Hedge
Hedging is a very sensitive practice which calls for a balance between protecting good profits and ensuring one gets optimum results from the Risk Management Program.
Trifecta can help your organization set up policies on
Selection & Implementation of Trade Capture Systems
A critical aspect of any Trading / Risk Management Program is a good trade capture system which
When to hedge
How much to hedge
How to hedge
Set up systems and processes to ensure that the organization follows industry best practices
allows for easy capture of trades
provides management prompt information about profit and loss, counterparty exposure and exception reporting
Is easy to implement and maintain
Is economical
Trifecta can help your organization select a trade capture system which best meets your needs. Trifecta also has the experience and skills to drive the implementation of the software in an optimal manner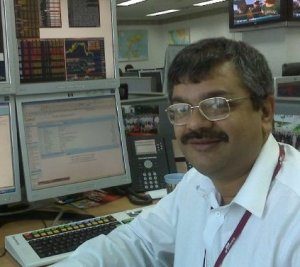 MESSAGE FROM DIRECTOR

Trifecta is a young organization spearheaded by Sukrit Vijayakar, a veteran trader with over 25 years of trading experience in various markets.
Sukrit has set up the front office, middle office and back offices of many trading organizations: giving him marvelous insights into required systems and processes of these ecosystems. His experience covers requirements analysis and scoping, procurement, delivery, integration and implementation of Trade Capturing and Monitoring Software.
He has also trained hundreds of people from different organisations in different aspects trading in general, as well as trading in the oil markets, both physical and derivative.
As a domain expert, he can also help IT organizations liaise better with their clients, by improving their understanding of client needs and therefore significant reduction of software turnarounds.
⇓  Fresh Post ∴ OIL PRICE DIGEST  

↵
About this blog This blog post attempts to give a top level summary of the Singapore market goings on to a person who seeks to obtain a directional sense of the market on a daily basis. Disclaimer : All the views are the author's personal views. These do not constitute an advice to buy or sell any commodity
Read More