Trifecta offers consultancy services in the areas of:
Oil Markets
With vast experience in the Oil Markets, Trifecta can assist you in various facets of the market like
Negotiating strategic agreements for your company,
Evaluating the financial feasibility of refining projects
Develop a Competency Matrix for your trading Set Up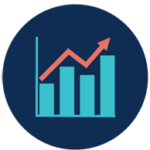 Management Control Processes
The key to any trading set up is the implementation of Management Control Processes so that the same risk can help generate greater profits. Trifecta can help your organization develop
Standard Operating Processes
Risk Management Policies
Management Audits 
Software Procurement
Trifecta can help you select an appropriate software for your trading business keeping in mind both the nature of your business and budget. Trifecta can help your through the whole process right
Development of an RFI
Technical Evaluation of Bids
Development of an RFP
Negotiation and Selection of Vendor
Implementation of your software to your satisfaction
Executive Search
Trifecta can help you find the right resources to execute your plans in the BFSI and energy sector with a unique mix of Web Searches and personal contacts . Reach out to us to successfully locate the best resources in niche areas.