Trifecta can help you build your organization's capabilities in the areas of:
Foreign Exchange Markets
Trifecta has designed programs for training your associates in this market from first principles. Learn about how the foreign exchange markets are organized, the basic terminology and the types of trades conducted in the markets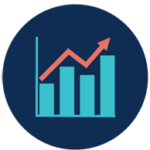 Capital Markets
Benefit from Trifecta's experience in training in various aspects of these markets.
Market Risk Management
Trifecta has designed programs of durations varying from 1 day to 2 weeks in this area.
Development of Certification Modules
Trifecta has developed certification modules in Foreign Exchange Markets, Capital Markets and Market Risk Management; and can tailormake such modules for your organization.
Trifecta is a young organization spearheaded by Sukrit Vijayakar, a veteran trader with over 25 years of trading experience in various markets.
Sukrit has set up the front office, middle office and back offices of many trading organizations: giving him marvelous insights into required systems and processes of these ecosystems. His experience covers requirements analysis and scoping, procurement, delivery, integration and implementation of Trade Capturing and Monitoring Software.