Who We Are
Trifecta Consultants is a young organization founded to provide services in developing and implementing best practices in all trading rooms especially those focusing on oil markets
Trifecta means a bet in which one predicts the top 3 finishers of a race in the right order.
Getting this correct requires strategy, tactics and an ear tuned to the markets.
We are a small team of people with rich experience in the industry who can help you create or improve the efficiency of your trading set up in a variety of ways
What We Do
We provide expertise on
Setting up of a trading desk

Sizing of desk
Recruitment and training of personnel

Development of a Comprehensive Risk Management Strategy

When to Hedge
How Much to Hedge
How to Hedge

Management Consultancy

Development of Standard Operating Processes
Due Diligence on Financial Projections of upcoming Projects
Procurement and Implementation of Trade Capture Software
Executive Search for Niche Markets

Training

Development and Execution of Appropriate Training Programs
Development of Certification Programs
What We Deliver

Products
Services 
Trading Strategies

Standard Operating Processes

Training Programs
about Sukrit vijayakar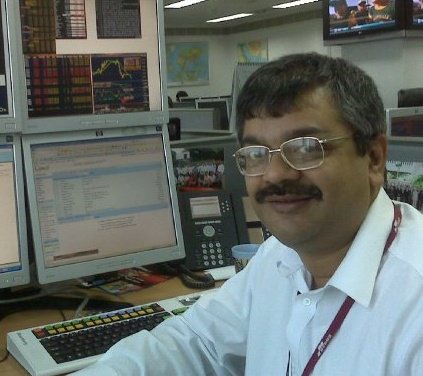 Trifecta Consultants was founded by Sukrit Vijayakar, who has been working in the energy markets for the past twenty years.
A graduate from IIM Ahmedabad, one of the top business schools in India, he has had extensive experience in trading all markets for close to 30 years ranging from the Back Office to the Front Office in a variety of markets.

He has headed trading desks, trading rooms and has a vast repertoire of knowledge in all aspects of trading rooms and best practices.
Being of a technical bent of mind he has even managed the development and delivery of trade capture systems for major players in the markets.
After a successful corporate career spanning 25 years, he has been consulting in all areas of energy markets for the past 10 years. His daily comments about energy markets have made him an often sought out speaker for his opinions on TV, Radio and other publications.